KONFERENSI ILMU SOSIAL DAN ILMU POLITIK (KISIP) III
Safeguarding Democracy: Multifaceted Responses to Election Disinformation Please apply all of the following guidelines to your abstract and your full paper. 
Editors and reviewers accept scientific articles which are original works, not the result of plagiarism, and have never been published in any form either in part or in whole, or are in the process of being assessed by other organizations or scientific journal editorial teams.
We will send you a confirmation receipt of your submission. In case you have not received the confirmation receipt within the hours mentioned above, please contact ra.psc@csis.or.id. 
Before submitting your paper, please consult our Editorial Policies and Publication Ethics below.
Papers created in other formats should be converted into Microsoft Word or PDF format before submission. For the full paper, the files should contain the entire article, including tables, figures, and any appendices.
Submissions should be made in English.
Authors are welcome to use either American or British spellings as long as they are used consistently throughout the entire submission.
Please refer to the original spelling for proper nouns and normal institutional titles, and the officials.
The KISIP 2024 Call for Paper adheres to the Chicago Manual of style reference. 
Abstract Guidelines:
Submit an abstract of 300-500 words. Abstract already contains title, 3-5 keywords, research background, methods, and preliminary findings.

Abstract submission deadline: 03 September 2023.

Abstract must be sent via Oxford Abstract through this link:

http://sail.ink/abstract 

Participants with selected abstracts will be contacted by CSIS via Oxford Abstract.

Selected participants must submit the full manuscript by 29 October 2023 and will have the opportunity to become speakers at KISIP 2024 in January (the date will be announced soon).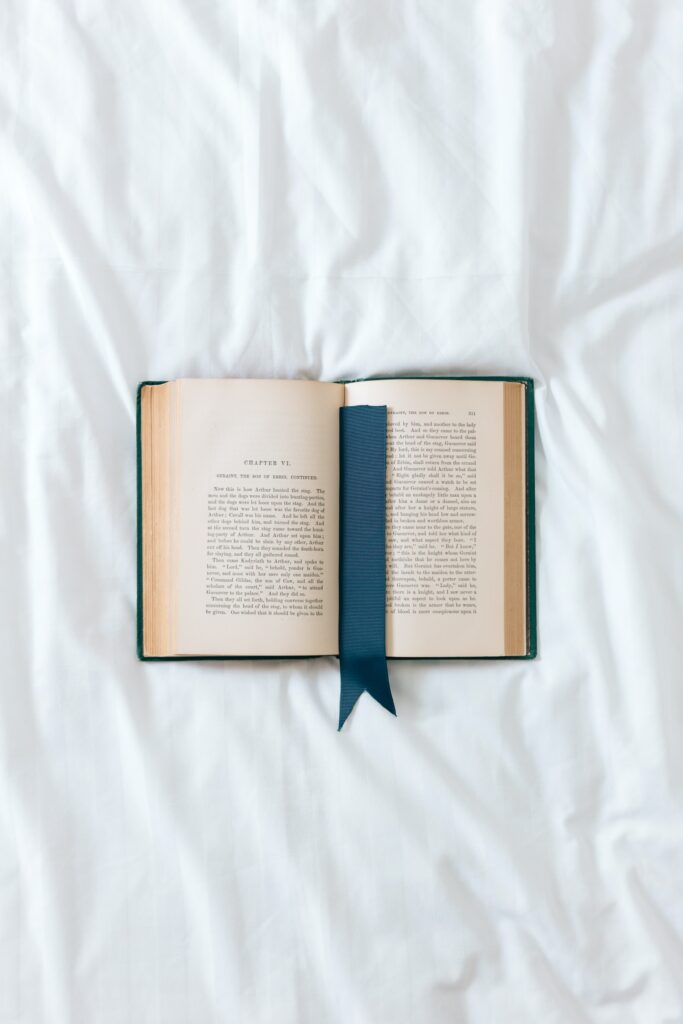 Full Paper/Manuscript Guidelines:
The body of the article is 4000-5000 words long excluding references and bodynote/footnote.

Article typed in Garamond font, size 12, 1.5 spacing on A4 sized paper (with top, left, right and bottom margins of 3 cm), in Microsoft Word format (.doc or .docx).

The title of your paper should use Garamond font with 14-point type size and bold. The subheadings should use Garamond font with 12-point type and bold. 

Please use bullet points to denote a list without hierarchy or order of value. Numbered list should be used when the list indicates a specific sequence. 

Each table and illustration must have a title and source.
You can submit your paper for KISIP 2024 Call for Paper from 5 August 2023 until 27 August 2023.
In line with our purpose – to create a joint forum between government, academia, think-tanks, civil society organisations, and the public to discuss research findings on the issue of information disorder – the KISIP 2024 Call for Paper plans to publish the four selected papers and ask the authors to present the papers in our panels. 
Follow the timeline below to submit your paper:
KISIP 2024 is themed Safeguarding Democracy: Multifaceted Responses to Election Disinformation and it will be divided into four panels. These four panels are the topic of the paper we are looking for. Authors are encouraged to choose one out of four topics presented.
Panel 1: Political Deception, Election Interference, and Disinformation Campaigns
Background: political science, public policy
Key Questions:
How do disinformation campaigns influence political processes, elections, and public opinion?
What are the underlying motives and strategies employed by actors behind disinformation campaigns?
How do disinformation campaigns exploit existing political divisions, social inequalities, and vulnerabilities?
What are the implications for democratic governance and political institutions?
How can policymakers and researchers work together to develop effective policy responses to disinformation in the political realm?
Panel 2: Technological Challenges and Innovations in Combating Disinformation
Background: IT, science, engineering, mathematics, information system
Key Questions:
What are the technological tools and platforms used for disseminating and combating disinformation?
How can data analysis, artificial intelligence, and machine learning techniques contribute to identifying and addressing disinformation?
What are the challenges in detecting deep fakes, manipulated content, and online propaganda?
How can algorithms and content moderation policies be improved to counter the spread of disinformation?
What are the ethical and privacy considerations in using technological solutions to tackle disinformation?
Panel 3: Role of Media, Journalism, and Information Literacy in the Disinformation Era
Background: communication, journalism, media studies,
Key Questions:
How does disinformation impact journalistic practices, media credibility, and trust in news sources?
What are the roles and responsibilities of media organisations in countering disinformation?
How can media literacy education and critical thinking skills be promoted to empower individuals in navigating disinformation?
What are the challenges faced by journalists and media professionals in verifying and debunking disinformation?
How can collaborations between media organisations, fact-checkers, and technology companies strengthen the fight against disinformation?
Panel 4: Law, Regulations, and Governance Against Disinformation and on Content Moderation in Indonesia
Background: law, political science
Key Questions:
What existing laws and constitutional provisions in Indonesia directly address disinformation, and how have they been applied?
What regulatory measures have been implemented to combat disinformation, and what has been their effectiveness?
How are laws and regulations applied to digital platforms in terms of content moderation and what role do these platforms play in the spread and control of disinformation?
What future legal and regulatory strategies are being considered, and how is Indonesia collaborating internationally to enhance governance against disinformation?
How do different regulatory approaches such as Germany's NetzDG, the EU's Digital Services Act, and France's "Fighting Hate on the Internet" compare and contrast with Indonesia's current laws and regulations against disinformation?
The Selected Participants
Selected participants will be invited as speakers in the KISIP discussion panel which will be held on:
Ddate              : 17 – 18 January 2024 
Place               : CSIS Jakarta
Gedung Pakarti Centre, Jl. Tanah Abang III No. 23-27, Petojo Selatan, Kecamatan Gambir, Jakarta Pusat, DKI Jakarta
For selected participants, CSIS will provide the needs during the KISIP event with the following details:
Round trip airplane ticket (if the participant is outside Jabodetabek or outside Indonesia)
Accommodation (for participants outside of Jakarta and Indonesia)
Transportation costs while in Jakarta
Full manuscript honorarium
The submitted manuscripts will be reviewed using single-blind peer review.


Objective of Single-Blind Peer Review
The primary objective of implementing single-blind peer review is to ensure the impartial evaluation of submitted manuscripts while maintaining the confidentiality of the reviewers' identities. This process aims to assess the quality, originality, and significance of the research, contributing to the advancement of knowledge in the respective field.
Manuscript Selection Criteria
All manuscripts submitted to the journal will undergo an initial evaluation by the editorial team to assess their relevance, compliance with the journal's scope, and adherence to formatting guidelines. Submissions that meet these criteria will proceed to the single-blind peer review process
Reviewers will be selected based on their expertise in the subject matter of the submitted manuscript. The editorial team will choose reviewers who have relevant qualifications, experience, and a proven record of scholarly contributions to the field. Reviewers' identities will remain anonymous to the authors during the review process
Throughout the single-blind peer review process, the identities of the reviewers will be kept confidential from the authors. However, the reviewers will be aware of the authors' names and affiliations. The editorial team will ensure that the review process maintains the anonymity of the reviewers.
Reviewers will be provided with clear guidelines and evaluation criteria to assess the quality and merits of the manuscript. They will be requested to provide constructive feedback, point out strengths and weaknesses, and offer suggestions for improvement. Reviewers should avoid personal or biased comments and focus solely on the scientific content of the submission
Reviewers will be given a reasonable timeframe to complete their evaluations. The editorial team will closely monitor the review process and ensure timely completion of reviews to expedite the publication process.
Editorial Decision-Making
Upon receiving the reviewers' feedback, the editorial team will make an informed decision based on the reviewers' comments and recommendations. The decision may include acceptance, minor/major revisions, or rejection of the manuscript. The final decision will be communicated to the authors along with the reviewers' comments, ensuring transparency in the decision-making process.
Authors will have an opportunity to respond to reviewers' comments and make necessary revisions to address the feedback received. The revised manuscript will undergo a second round of evaluation to ensure that the reviewers' concerns have been adequately addressed.
Editorial Independence and Conflict of Interest
The editorial team will maintain editorial independence and avoid any conflicts of interest that could influence the decision-making process. Reviewers will also be required to disclose any potential conflicts of interest before accepting a review assignment
Appeals and Ethical Considerations
The journal will have a well-defined procedure for handling appeals from authors concerning editorial decisions. The editorial team will also address any ethical concerns raised during the review process, such as plagiarism or research misconduct, in accordance with the journal's ethical guidelines.
The journal will continuously strive to improve the single-blind peer review process by incorporating feedback from authors, reviewers, and readers. This ongoing evaluation will help maintain the quality and integrity of the review process and ensure the publication of high-quality research.